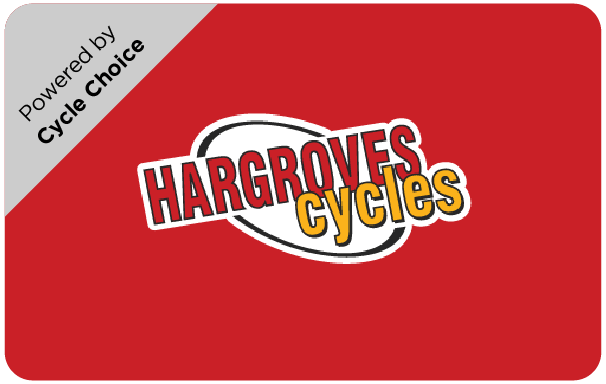 Hargroves Cycles is included in our
Cycle Choice Gift Card
find out more
Shop Now > Gift Cards > Hargroves Cycles
Hargroves Cycles
Select your Gift Card value and quantity
See all Product Details and Information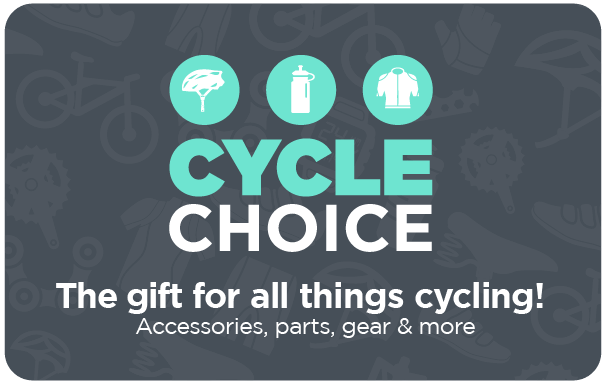 Hargroves Cycles is included in our Cycle Choice Gift Card
Cycling enthusiasts can be picky about the brands they invest in. Feel confident your reward will be well received by sending a Cycle Choice gift card offering more places to spend across specialist and high-street stores.
Cycle Choice Gift Card
Choice gift cards give customers and employees even more places to spend their reward
A Choice gift card gives you confidence that your reward is right every single time. Each gift card selection enables customers and employees to spend with a variety of popular brands and gives the recipient the control over when and how they use their reward.
You might also like these
Product Information
Hargroves Cycles is one of the UK's leading retailers of bikes and accessories in the south of England. Established in 1981, Hargroves Cycles are a recognized cycling retailer who are trusted by the cycling community, now with 5 Stores.
Hargroves Cycles is available via Cycle Choice, the ideal gift for bike riders. Whether they enjoy the thrill of mountain biking, the speed of road-racing, or simply relish a leisurely weekend spin; the Cycle Choice gift card guarantees that you'll give the perfect present every time.
Our gift cards can be loaded with any value, in increments of £1, from £10 all the way up to £200, making them the perfect choice for every occasion; big or small.
Give the gift of choice today. Buy a gift card for the cycling enthusiast in your life, and allow them the freedom to choose their perfect present.
For a store locater and for an online balance checker, please click here. Alternatively, you can check the balance by phoning 0121 260 2849
For a list of the cards T's & C's, please click here. Your card will be valid for 12 months from the date of ordering before it will expire.
Once purchased, funds should be available for redemption on your Gift Card within 2 working days.Please always check the balance on your card before trying to make a purchase.
If your Gift Card is lost or stolen please contact Customer Services as soon as possible so we can arrange for your Gift Card to be blocked.