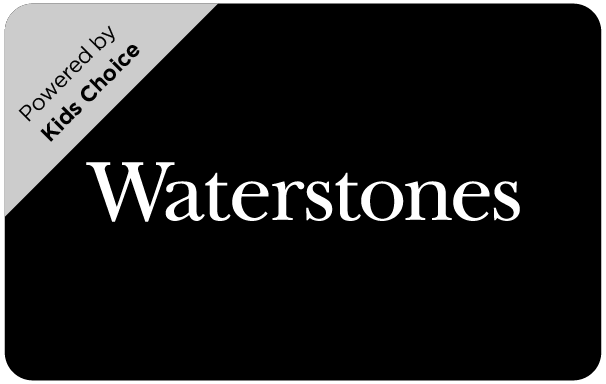 Waterstones is included in our
Kids' Choice Gift Card
find out more
Shop Now > Gift Cards > Waterstones
Waterstones
See all Product Details and Information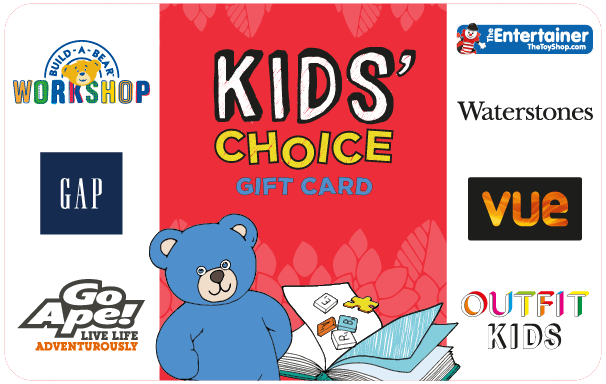 Waterstones is included in our Kids' Choice Gift Card
Kids' Choice boasts 7 popular brands, giving parents and children the power to buy everything from the latest must-have toys, to stationery for school, or new clothes as they grow. Make your gift as valuable as possible by giving them the choice to buy what they really need, with a Kids' Choice gift card.
Kids' Choice Gift Card
Choice gift cards give customers and employees even more places to spend their reward
A Choice gift card gives you confidence that your reward is right every single time. Each gift card selection enables customers and employees to spend with a variety of popular brands and gives the recipient the control over when and how they use their reward.
You might also like these
Product Information
Choosing gifts for kids can be tricky, but there's no need to fret about what to get the little ones in your life with the Kids' Choice gift card. The Kids' Choice gift card guarantees the perfect present, every time.
The Kids' Choice gift card is accepted by many high street stores and attractions across the UK. So with just one card, you can give thousands of gifts.
From adventures at Go Ape and the latest blockbusters at Vue Cinemas, to books and crafts at Waterstone's and workshops at Build-a-Bear, there's something for everyone!
Give the gift of choice today. See where Kids' Choice vouchers can be used before you buy gift cards for children online.The cards can be loaded with any value, in increments of £1, from £10 - £100, making them perfect for every occasion; big or small. 
To search for stores and to check your card balance, please click here. Alternatively, please call 0121 260 2849 for balance enquiries
For a list of the card T's & C's, please click here.
Your card will be valid for 12 months from the date of ordering before it will expire.
Once purchased, funds should be available for redemption on your Gift Card within 2 working days. Please always check the balance on your card before trying to make a purchase.
If your Gift Card is lost or stolen please contact Customer Services as soon as possible so we can arrange for your Gift Card to be blocked.